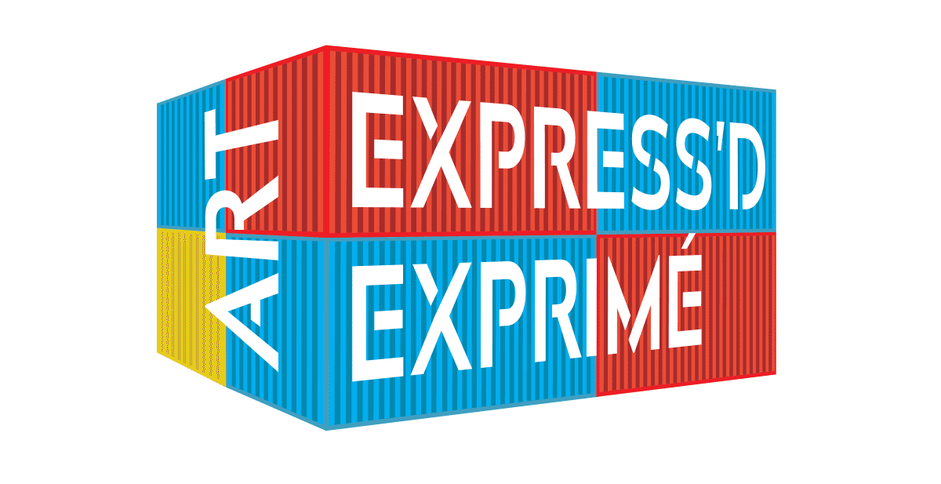 Flying back from Tuktoyaktuk to Inuvik with Tundra North Tours (for Art Express'd)
Very excited to announce that I have been chosen by the Winnipeg Art Gallery to work with them on their exciting Art Express'd/ Art Exprime, Canada 150, project this coming summer!!! I will be running workshops out of a mobile art studio that will stop in 5 different communities throughout northern Canada on a North to South route. Very excited to share my experiences with others, meet the people from the north and offer an opportunity in engage in Truth and Reconciliation through the arts. For more on Truth and Reconciliation within Canada:
www.trc.ca/websites/trcinstitution/index.php?p=3
For more info please see the Art Express'd/Art Exprime website:
http://canada150.wag.ca/meet-the-artists/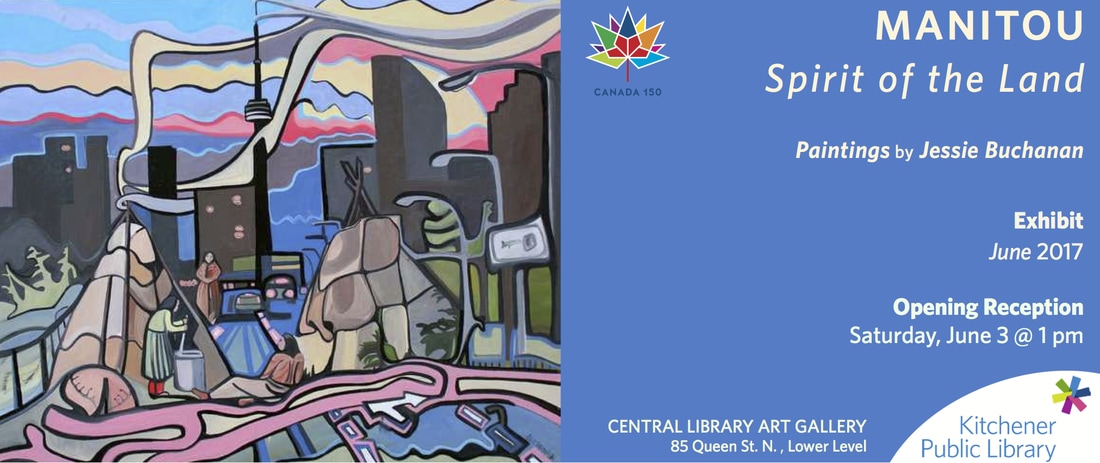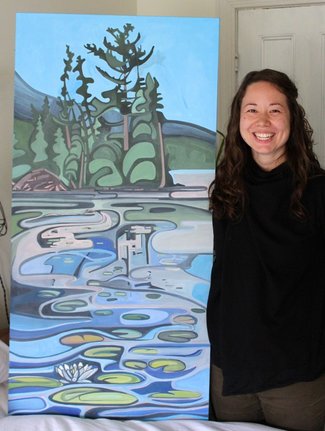 Thank you to my first collector, Lauren Katsuno for all of her support (shown here with Ahmik After the Storm, Lake Superior Provincial Park).

June 2017: Exhibiting "Manitou-Spirit of the Land" at the Kitchener Public Library.





Jessie is very excited to be exhibiting during Aboriginal month at the Kitchener Public Library Art Gallery! Opening reception will be June 3rd, 2017. Hope to see you there!

Kitchener Public Library
85 Queen Street North
Kitchener, ON


September 19th, 2016-January, 2017:
Jessie is excited to have her work being displayed at Centre Wellington (Council Chambers), Elora, for the fall (not open to the public). Jessie's very happy to announce that she will have a presentation about her work which will be filmed on September 19th in Elora. If you haven't visited beautiful Elora, you should! It is a quaint town full of artistry and boasting beautiful views of the Grand River. Thanks to the Elora Arts Council for this wonderful opportunity!

December 2016-January 2017: "Inspired" by The Guelph Creative Arts. Kloepfer Custom Framing and Gallery, Guelph.
Jessie is very excited to be exhibiting alongside some very talented local artists in her city of Guelph. Please stop by in December to see this group exhibition at this unique gallery. Please check out their website at http://kloepferframing.com/, and see their location on the (below) map:

PAST EVENTS:


Miigwetch to the GAC for the spotlight in their Artists Profile!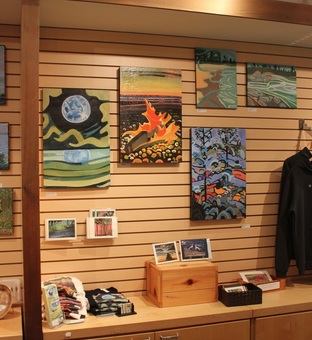 I love Necessary Arts, a working studio and gallery in my town, Guelph, Ontario! Proud to be a part of this fundraising community project, Hoop-la. Check it out by clicking the link belo

w.

http://www.necessaryarts.ca/#!shop/c1yps


Lake Superior, Summer 2016
Jessie is very excited to be selling artwork and merchandise out of the Lake Effects gift shop at the Lake Superior visitors center. Its worth the drive to enjoy this wonderful landscape and all the artists who are inspired by it. Hope to see you there!
http://lakesuperiorpark.ca/index.php/park-info/visitor-centre
APRIL 16TH, 2016
Jessie is excited to be a part of a wonderful community event---Brush Off, 2016.


http://www.brushoffguelph.com/artists-for-2016.html


Brush Off Guelph is an annual art elimination competition where 24 local artists have 30 minutes to complete a painting based on a common theme. Works are judged each round, and the selected artist move onto the next round. In the third round, we bring 4 local high school students on for the unique experience of painting alongside the six finalists. All pieces are auctioned off with proceeds going to the Children's Foundation of Guelph and Wellington.
​​
Get your tickets today and I hope to see you there!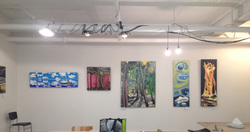 Exhibiting now at Necessary Arts Company, Guelph!
March 2nd-May 3rd, 2016
Meet the Artist- April 22, 2016


http://www.necessaryarts.ca/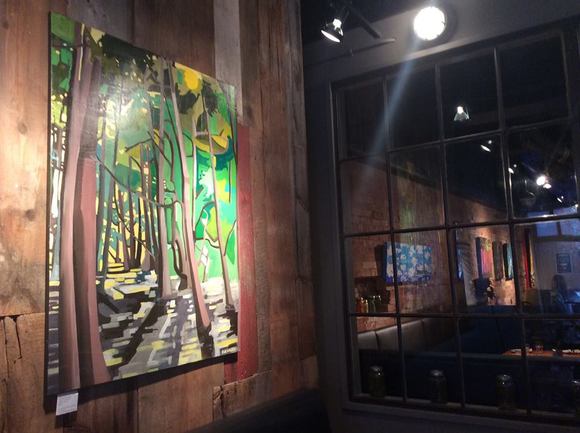 February 16th, 2016-
Miijidaa Café and Bistro will be hosting a "meet the artist" reception for their first featured artist in their artist series, Jessie Buchanan, on February 16th

from 5:00-7:00 pm.